Ascendis Pharma's Yorvipath (palopegteriparatide) has won approval in the European Union after a past rejection from the US Food and Drug Administration (FDA).
The European Commission (EC) granted marketing authorisation for the drug for the treatment of adults with chronic hypoparathyroidism as a parathyroid hormone replacement therapy.
Yorvipath will first launch in Germany in January 2024, based on a 20 November press release.
Palopegteriparatide is a prodrug of parathyroid hormone (PTH 1-34) administered once daily. The drug makes up for low levels of endogenous parathyroid hormone in patients with hypoparathyroidism.
The approval follows the European Medicines Agency's (EMA) Committee for Medicinal Products for Human Use (CHMP) positive opinion in September 2023.
The committee took a different stance to the US FDA, which decided not to approve Yorvipath – submitted to the agency under the name TransCon PTH – for the treatment of hypoparathyroidism earlier this year. Ascendis announced it received a complete response letter (CRL) in May 2023.
Access the most comprehensive Company Profiles
on the market, powered by GlobalData. Save hours of research. Gain competitive edge.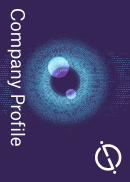 Company Profile – free
sample
Your download email will arrive shortly
We are confident about the
unique
quality of our Company Profiles. However, we want you to make the most
beneficial
decision for your business, so we offer a free sample that you can download by
submitting the below form
By GlobalData
The FDA's concerns related to manufacturing control rather than clinical data – the latter of which has been consistently positive. 
In June, Ascendis reported additional one-year data from the drug's Phase III PaTHway trial (NCT04701203). In an open-label extension, 74 out of 78 patients achieved independence from conventional therapy, with no participant requiring active vitamin D supplements – a common treatment for restoring abnormal calcium levels associated with the disease. At week 52, 81% of the participants had normal serum calcium.
Professor of Medicine, Geriatrics, and Endocrinology at the Technical University of Dresden Professor Lorenz C Hofbauer said: "To treat the underlying cause of disease, [chronic hypoparathyroidism] patients need new treatment options that go beyond the limits and risks of conventional therapy, which today consists of oral calcium and active vitamin D."
Ascendis Pharma CEO Jan Mikkelsen said: "Knowing the urgent need that many patients and physicians have expressed for new treatment options, we will continue our work to make Yorvipath widely available."